This is that time of the year where most of us set resolutions for the new year that just started. We usually feel confident and hopeful that the new year will be a better one and we should do some things differently this year so we can improve and become better human beings. Classical examples are:
Start doing more exercise.
Read more books.
Heave a healthy diet.
Write more.
Learn X.
Get Y.
And the list goes on and on. This year I decided to use a different approach, one that I informally have used in the past years and now I decided to use in a more formal way to inspect in retrospect the year that just has passed.
This year I used a Past Year Retrospective to map and have an idea of what I did during the whole year of 2018, what was my main mindset and also to understand some frustrations and pitfalls. The result was quite interesting, because not only I was able to visually see what happened in my mind and how I thought and behave in some cases but also I was able to get some insights on how I learned, how I spent my time and money and some other interesting personal insights.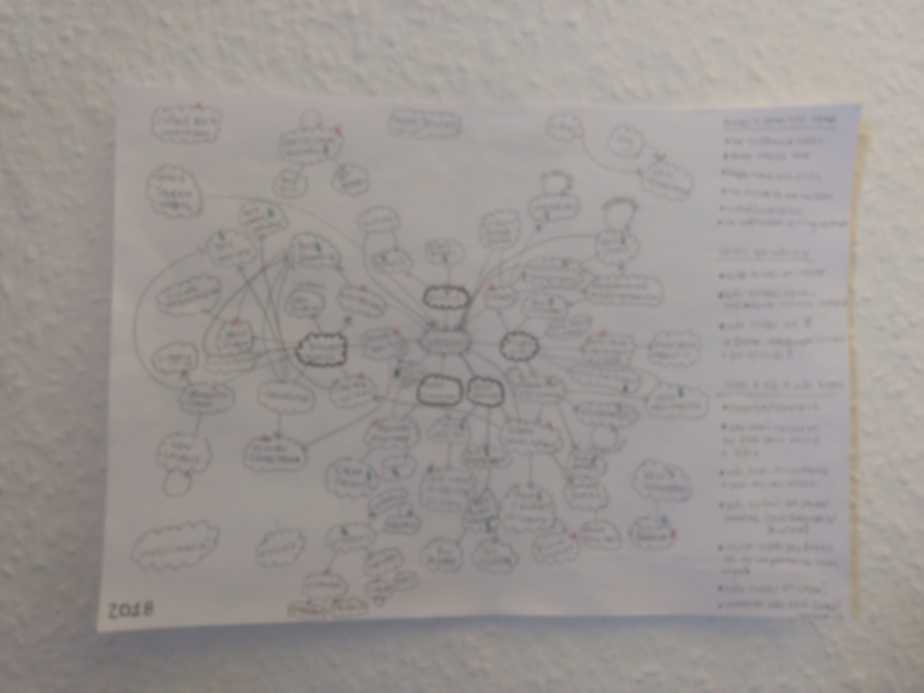 I found this exercise so nice and so insightful that I decided to create a template to share with you. You can find the link to download the template at the end of this article.
As you can see in the image above, the idea is deadly simple. Just grab a blank sheet of A4 size paper and start putting the main topics that you remember from the past year on the paper. After a minute you'll start making connections between them so you can visualize the relationship between them, causality, and even repetition. This visualization exercise is super important because it's a powerful way to clearly see what's going on and a starting point for many other exercises or actions. Once you have this visualization done you can use it to extract a lot of answers for questions like:
Where am I investing most of my time?
Where do I get knowledge from? Is that good or bad? Which type of knowledge am I getting?
Where am I spending my money? Is it being well invested?
Where am I struggling?
Where did you make visible progress?
As you can see, creating the visualization will help you organize your information so you can answer critical questions that will help you to set more realistic expectations and actions for the new year.
On the right side of the page, I added a column with some sections to capture some qualitative data as well. On the back of the page, I added 3 more columns to complete the whole set of information that will help me to set more actionable resolutions for the new year.
The Past Year Retrospective Template
As I said the template is super simple and with low value if you don't put some effort to really remember your whole year month-by-month and add the info to the paper. That's when the value will be more evident to you.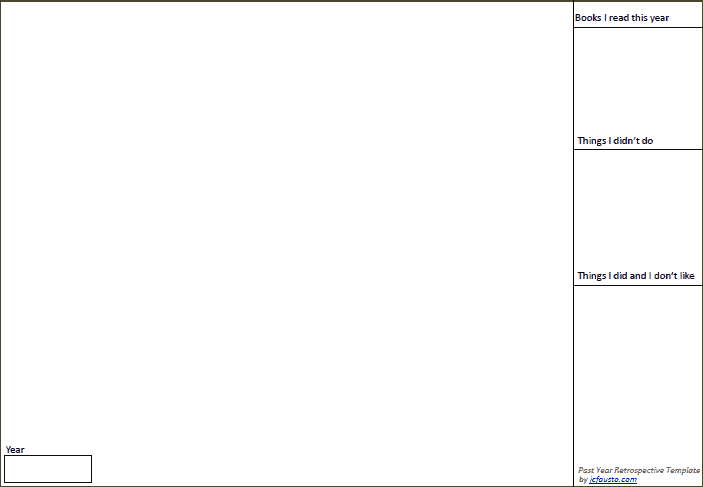 The front-page contains a big space on the left and a column on the right. The big space is a free area where you'll jot down topics that happened in the past year and you'll make the connections between them. Example: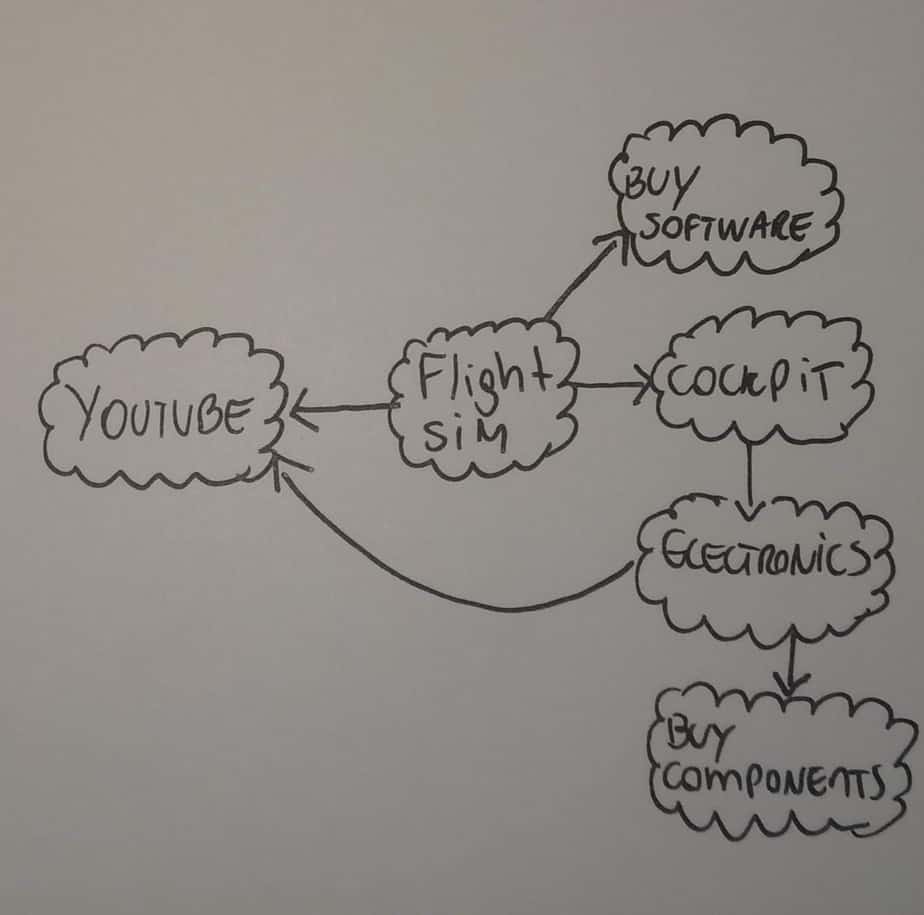 On the back you'll find three columns: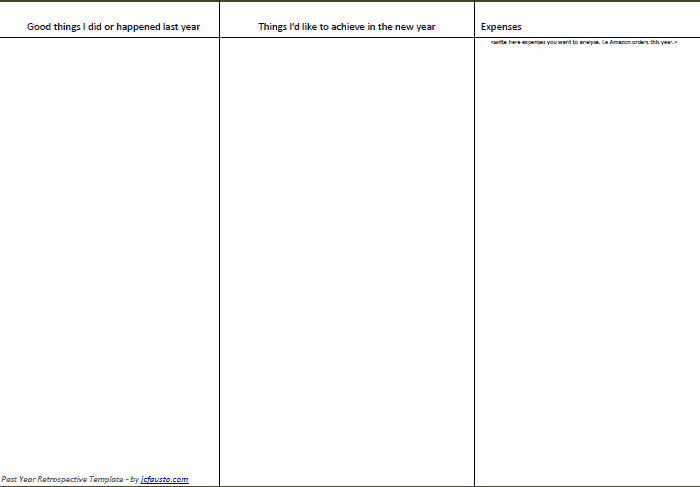 The first one is for writing the good things you did or happened to you during the last year. I write them as bullet points, so that's my recommendation to you.
The second column is dedicated to things you'd like to achieve in the new year. Write items using bullet points as well. Don't mind to be very specific or to overthink here at this column, it's just the starting point for your future plans.
The third and last column is designed to bring the financial component to the retrospective. Write here the expenses you think you didn't manage well. I wrote, for instance, how much did I spend on Amazon shopping and was able to figure out that was not that bad this year compared to 2017.
That's it. I hope you enjoyed this method and you'll give it a try. Feel free to share your thoughts in the comments below or drop me a message on twitter @jcfausto
Download the template by clicking the link below.