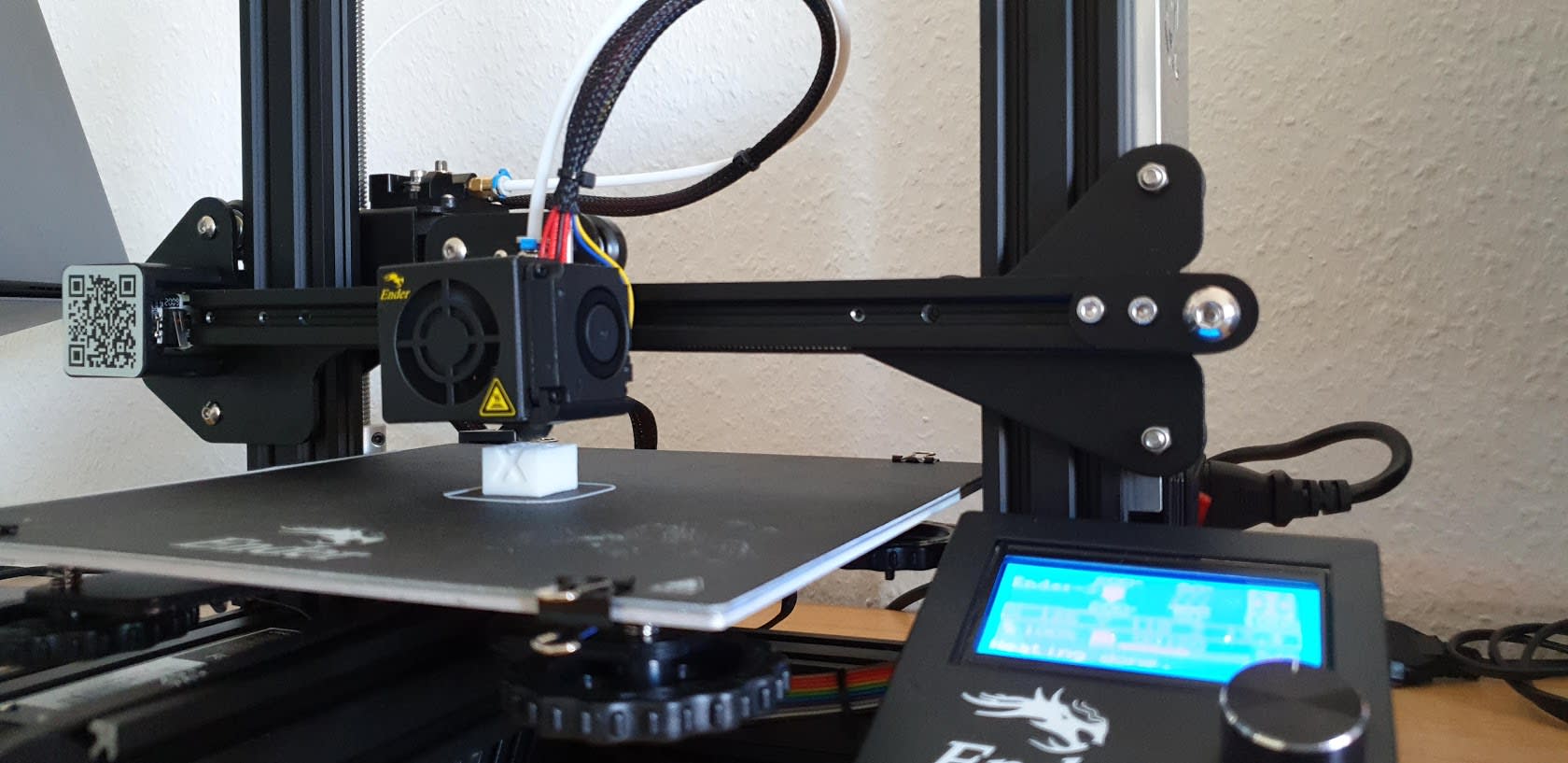 One of my hobbies is flight simulation. In the past years I decided to create a physical panel to simulate a cockpit of a Cessna 172 Skyhawk. In order to advance this project, I needed to have a few plastic parts that can only be obtained in two ways: buying them from a 3rd party or creating them by yourself with 3D printed parts.
As this is a hobby, I decided to go with the second option. That's why I bought my first 3D printer and why I'm entering in the 3D printing world.
This post is about my first experience in 3D printing. I never did it before and hopefully if you didn't was well, this article might be useful to you.
The video of the full print can be found at the end of this article.
Choosing the "right" 3D printer
When it comes to options and prices, there's no shortage. My goals was to not spent a lot of money on a printer and at the same time acquire an equipment that could last for a couple of years and that would be suitable for my needs.
The first step I did was to head to Youtube and watch a few 3D printing videos for beginners. I saw many videos and most of them were about two 3D printers well recommended for beginners like me.
This was initially the printer I decided to buy. However, after thinking a bit more about what "right" would mean in my case, I reached the conclusion that this one wouldn't be a good option for my needs. It has a smaller base than the other option I considered and it doesn't have too much height.
For my project, I'll need to print a few pieces larger than the size of this printer's bed, that that for me was a deal breaker. This 3D printer was well recommended and it's one of the most cheaper you can find as well, but unfortunately not a fit for my needs.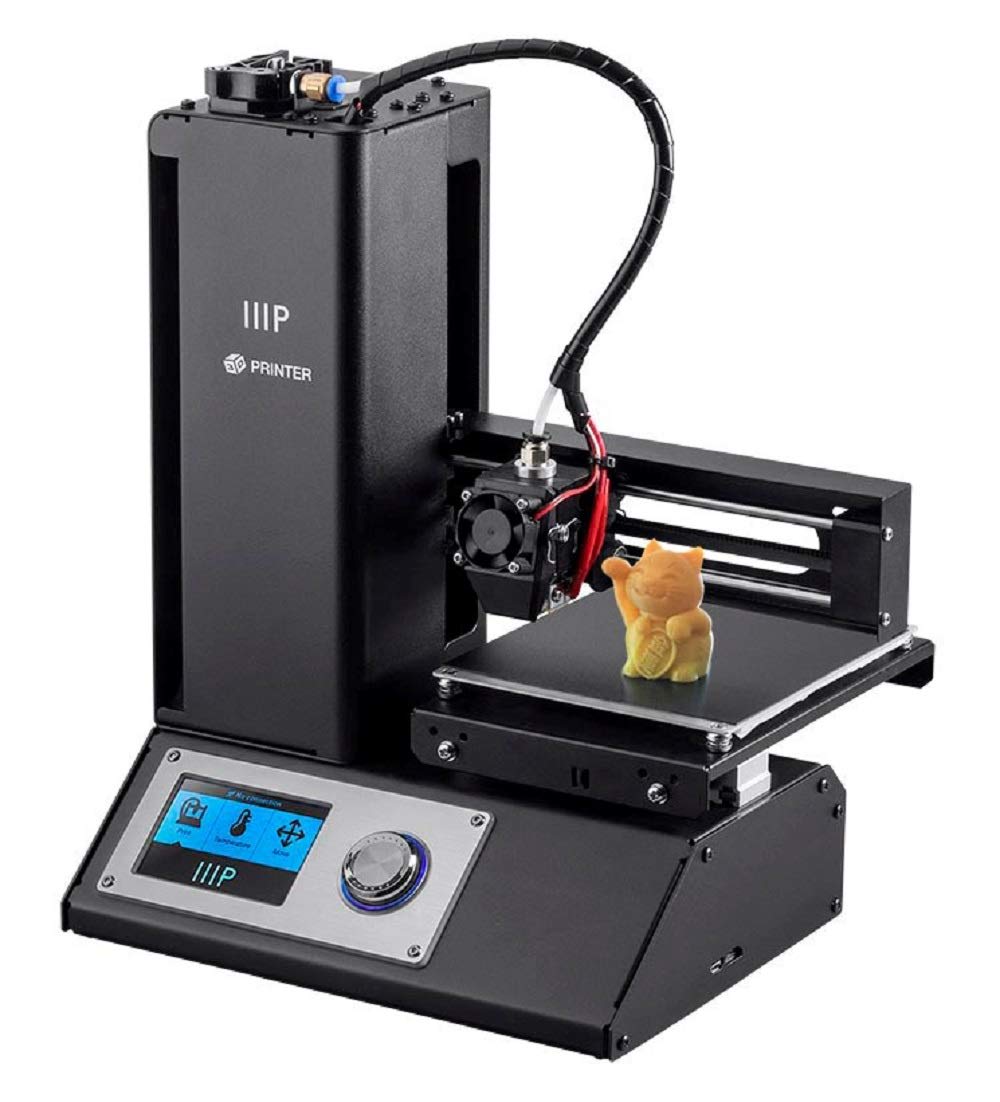 This is the 3D printer I ended up buying. I'll do a review of it here, but I want to highlight that it's bigger than the previous, more expensive as well. But, it has all the features to support my project and future ones as well. It felt to me a more solid long term 3D printer. One that I'll probably won't have to change near soon, at least I hope. It has a bigger bed - 253mm - and its height is also, I think, more than enough for any of the projects I have in mind.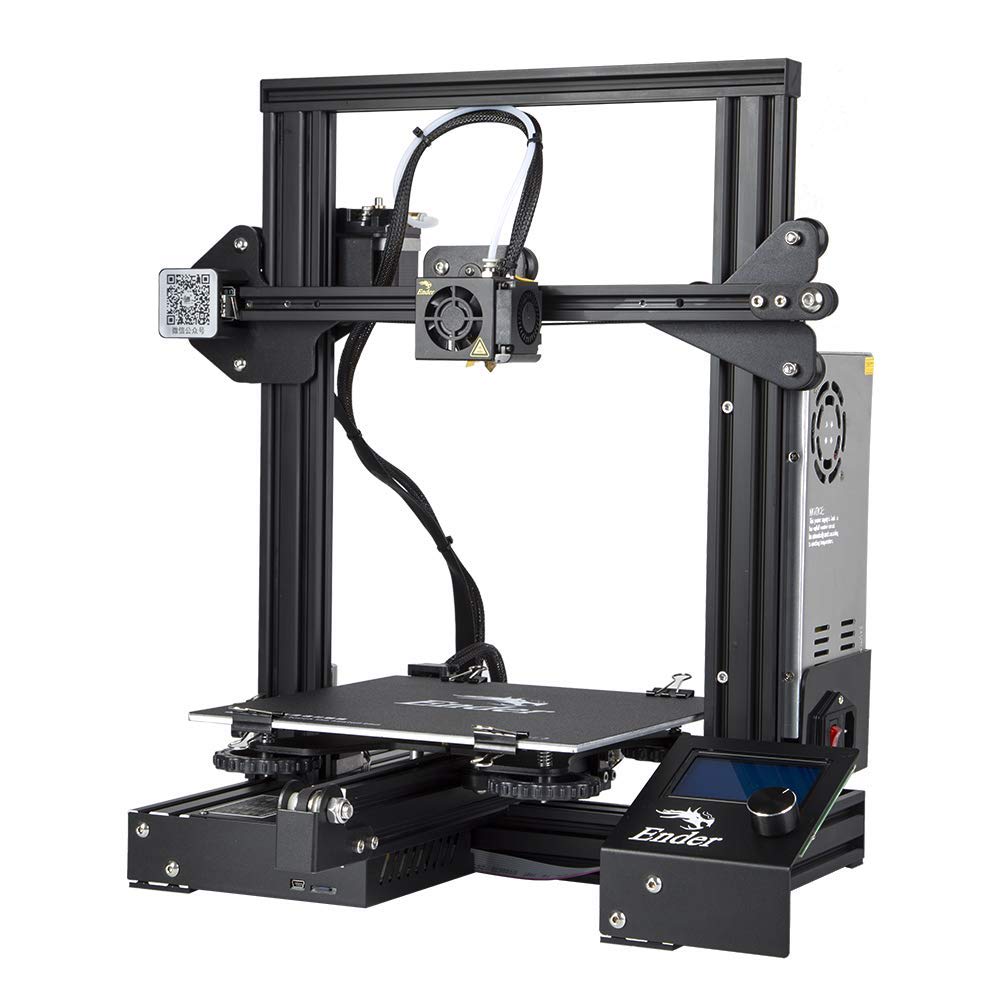 Assembling the 3D printer
I reserved a good amount of time to assemble the printer. I wanted to enjoy the process, so I went very slowly, following all the steps, having a beer during the process and taking lots of photos to share :)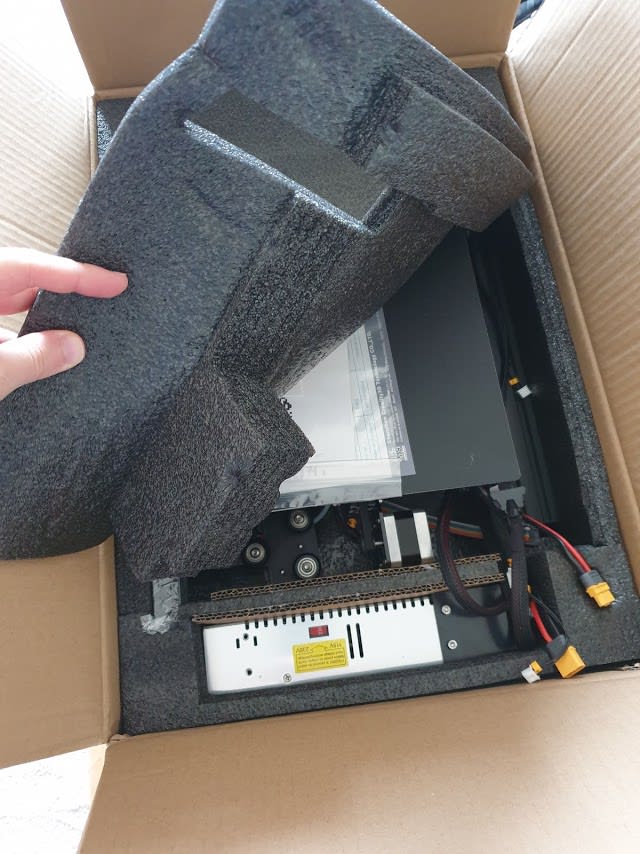 I can recommend the video below. It was very handy to help during the assembly and also during the first start of the machine.
Levelling the 3D printer's bed
I had to spend quite some time trying to get a good enough levelling of the 3D printer's bed. The goal is to get it as parallel as possible to the nose of the extruder and as close as possible to the bed in order to achieve a good printing.
Here's an example of what a bed levelling can do to your printing: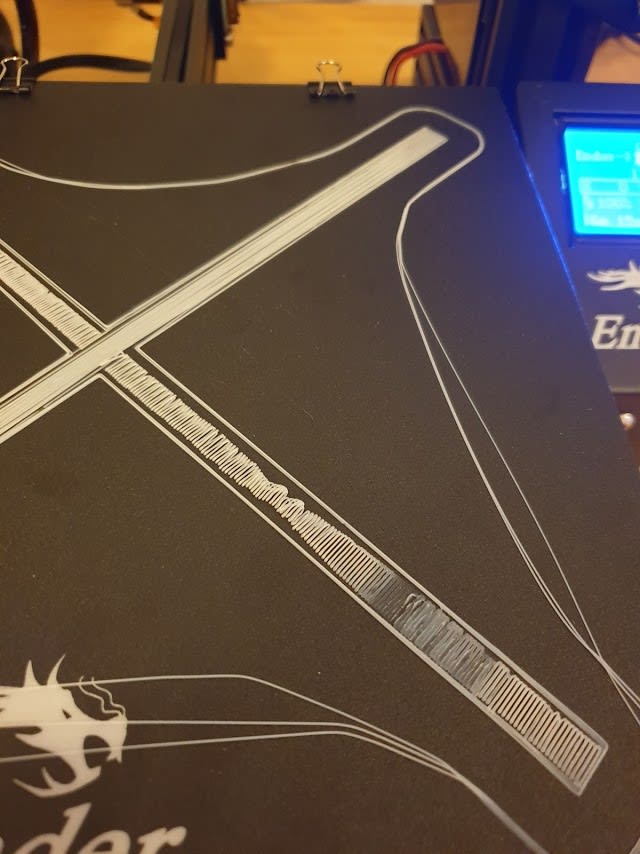 I did a few trials before I've got to a correct levelling.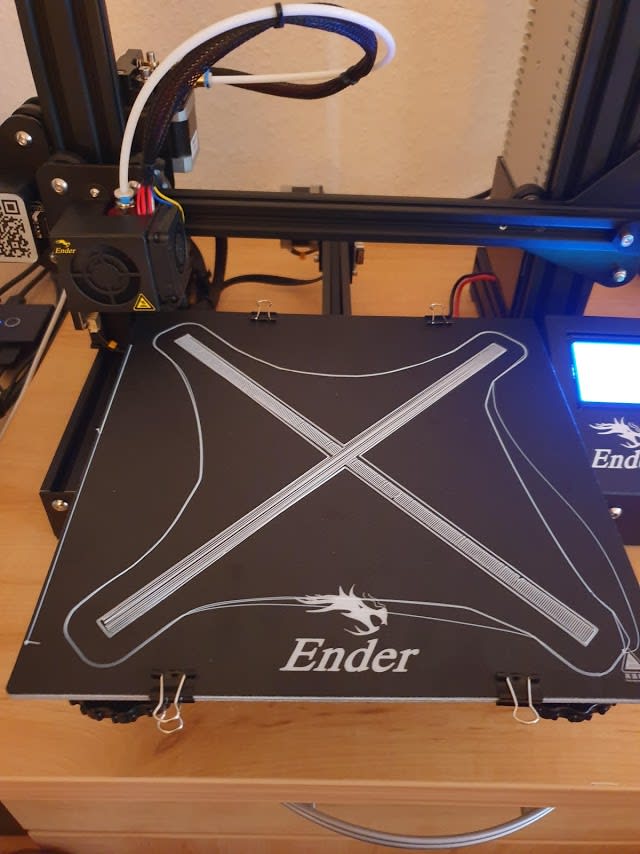 I can recommend this vide here as this technique worked well for me.
Doing my first print
With the levelling done, I was able to start the printing of a calibration cube. A 20mmx20mm cube with X,Y,Z letters on it in order to check for details. If this print goes well, it means your printer is ready to go.
The first try didn't go well. The print came off from the printing bed. I had to stop the printing and start all over again.
Here's how the cube was at the time it came off: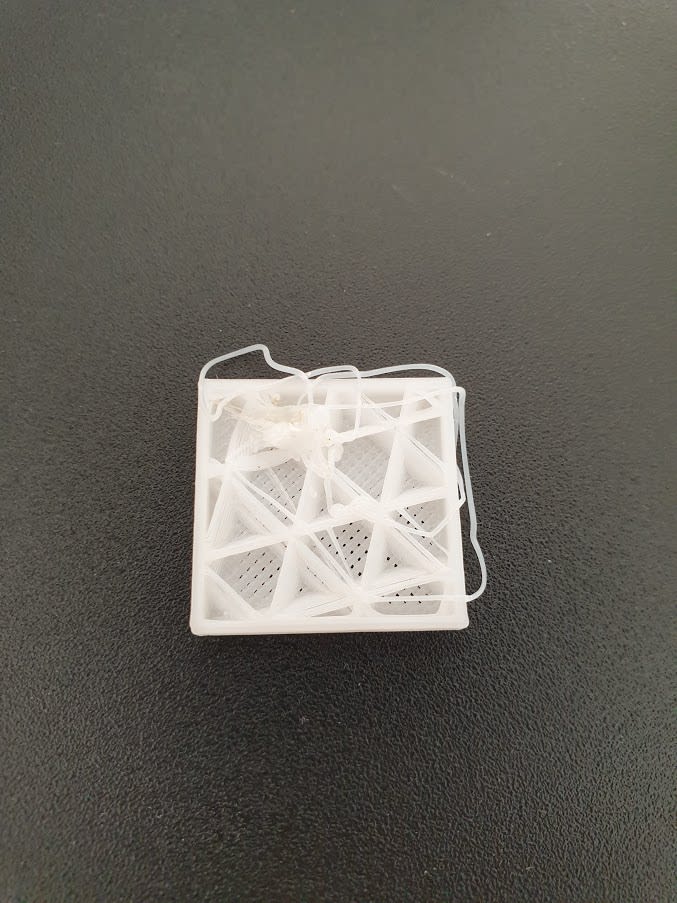 Although the cube is solid from the outside, inside it has this structure which helps to keep it firm and at the same time saves a lot of filament.
Final thoughts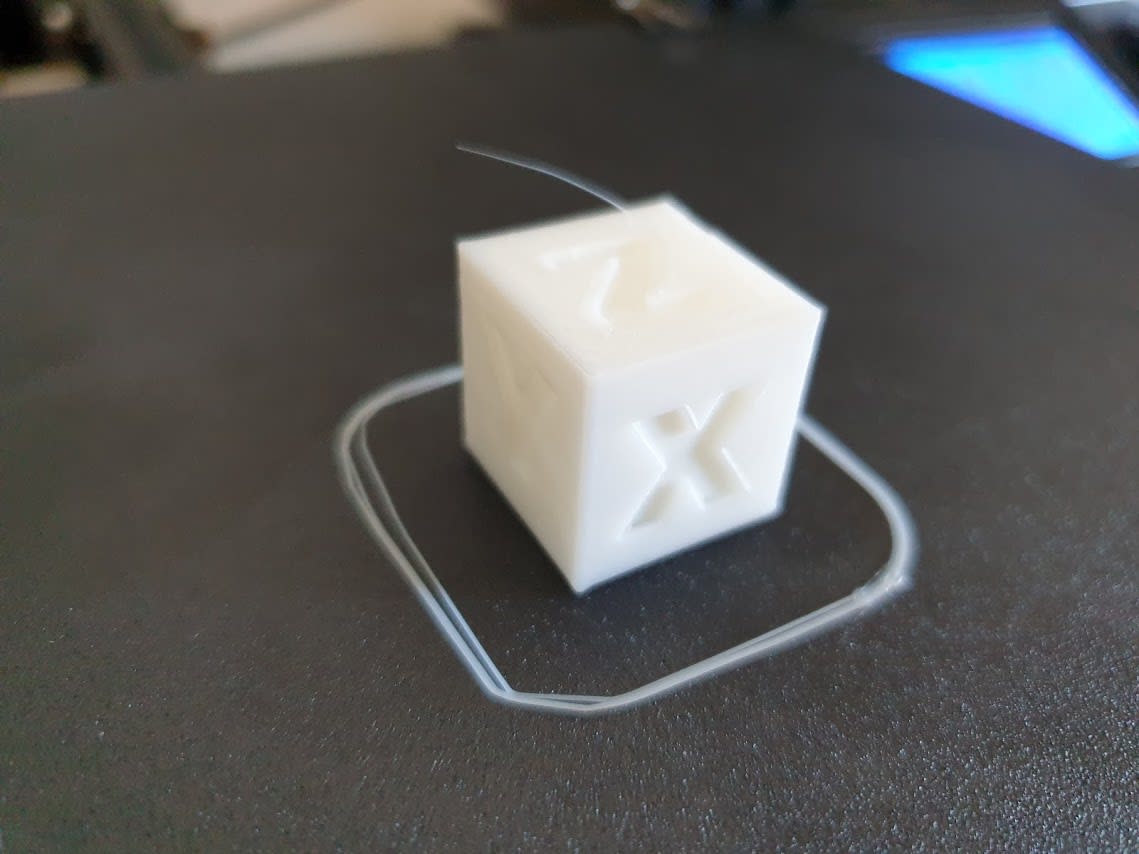 I'm very happy with the result of these two days of 3D printing :) The Calibration Cube came out almost perfect. Although the quality of the filament I was using was not great, still the result in terms of alignment, details was great.
Time to remove the cube from the bed like a pro. Well, not really :)
Note: Turn the volume down as the video has a loud noise from the machine.
Full print (Just in case you have a few minutes to spare)